MONDAY UPDATE
FREE  preview link below- wmv format, actual clip re-rendered and posted as an mp4
http://www.borntobebound.com/freebiepreviews/serenejjhookerspreview.wmv
This is an old clip that was never posted here….2110 perhaps? I'll give a bonus update since I'm using old content that a few of you might own from clips4sale.
Bad guys: Eric Cain &  David Andrews
Wednesday there will be a new holiday update staring Sass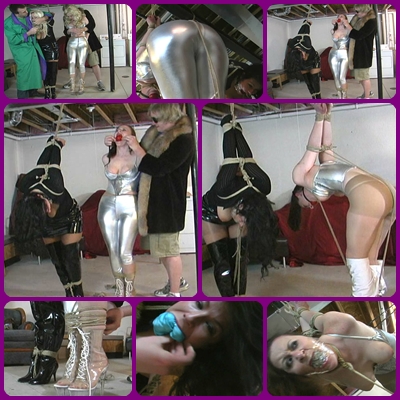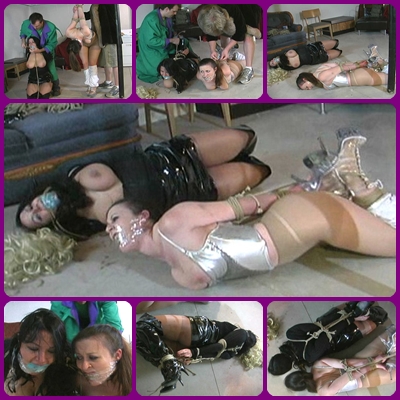 members right click here to download this mp4 or left click to stream
run time 20 minutes
Serene Isley and JJ have been dishonest, they've been withholding money from their pimps David and Eric. The two men have JJ all tied up in a strappado and usher Serene into the room tieing her on screen. Both women are in strappados and their wigs plucked from their heads. JJ is gagged with a big open mouth gag which one of the guys thinks will come in handy later, and Serene is gagged with a big red ballgag. The girls both get their heads tied down to their ankles so they can't move too much at all. Their pimps think the bent over positions will come in handy as well…  Serene's shiny pants are pulled down and JJ's boobs are groped. After some time JJ is regagged with a wad of panties and tape and Serene with a hankerchief and tape. They are then taken down from the strappados and tied tightly in hogties on the floor right next to each other, but not before even more tape is added to JJ's gag. They moan and struggle rolling around but their whining is only met with their necks being tied to one another so they can't roll anymore…Their struggles are futile.