Want to link with me, then please take a banner from the bottom of the page-



















My favorite source for girdles, free galleries of women in girdles here too!




hottbonds has tight fitting shiny skirts, harness gags and all types of other quality handmade kinky goodness


Check out the cuties on JB Ropers BRAND NEW site! Click on the link above










My FAVORITE place for really shiny pantyhose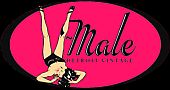 My favorite place in metro Detroit for beautiful vintage clothing
If you'd like to link to me please take a banner from below and then email jj@borntobebound.com with a jpg or link to your banner and a note telling me where mine is posted. Thank you!